Skip to Content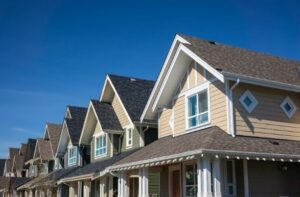 Renting your home for short periods using AirB&B or VRBO is a quick way to earn extra cash, but peer-to-peer home sharing involves risk and is not something you should do without research and careful consideration. Your guests could trash your rental space, a guest could get injured on your property, or a neighbor's property could be damaged by one of your renters.
You need to be aware of the risks involved, along with tips on how to avoid or prepare for them. Here are some security threats that you may or may not have considered.
Liability Risks
If a guest is injured while on your property, or if a guest injures a neighbor, you could find yourself involved in a civil lawsuit. Before you rent out your apartment, home, or condo, you need to make sure you have comprehensive liability insurance.
Squatters
What happens if your guest won't leave the property at the agreed-upon checkout date and time? Renting to squatters is a risk you should consider, as removing guests from the property can involve a lengthy and expensive legal process. When forced to leave, squatters will often damage the property, or help themselves to items or amenities provided by the host.
Changing Regulatory Environments
To avoid the risk of running an illegal vacation rental service, you should make sure that you are up to date on any rules or regulations put into effect in your jurisdiction. Many municipalities are passing laws to regulate short-term rentals or, in some cases, to prohibit them completely.
Taxes and Fees
The CRA will expect you to pay taxes on your rental income. Beyond that obligation, you need to make sure that you are in compliance with any state or municipality's rules regarding taxes or permitting fees.
Cancellations
Another risk to understand is a cancellation. While rare, unexpected bookings happen, and you have little or no control over them. Per your agreement with Air B&B, they can cancel a booking at any time, even after your guest has checked out, and you could suffer the loss of income for that rental.
Using your property as a short-term rental can be a profitable and enjoyable enterprise. Keeping abreast of and understanding all of the risks you may be assuming is critical and will help protect you from any unpleasant surprises.
For your commercial, residential, or industrial security needs, you can turn to the professionals at Accurate Security. For over 50 years we have helped homes and businesses throughout British Columbia remain safe and secure. Your safety, as well as the safety of your family or employees, is our top priority No matter your security needs, our team will provide competitive prices and premier security solutions you can trust. For more information about our services, visit our website or contact us at 604-777-3888.