Skip to Content
Committed to

Your Safety & Security

At Accurate Security, we are committed to the safety and security of the homes and businesses in the Lower Mainland. We provide a complete range of safety and security systems, various products, and state-of-the-art services. With the professionals at Accurate Security, the safety and security of residential, commercial, and industrial properties is easier than ever before. Rely on us to get things up and running, so you never have to feel unsafe in your home or workplace again. Utilize our prompt and professional security services today, and you're sure to fall in love with the results.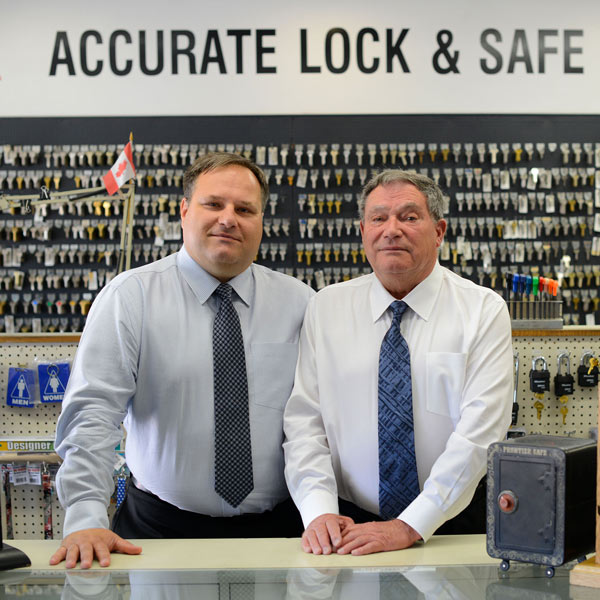 Serving the Lower Mainland

since 1968

For over 50 years, Accurate Security has served the homes and businesses of Greater Vancouver and the Fraser Valley. Founded in 1968 by Mark Oljaca, the company is now led by his son, Tony Oljaca. As such, we are one of the few family-owned businesses left in the industry. We began as a single locksmith store and have since expanded to seven different Lower Mainland locations. The combined experience of our nearly 70 employees makes us one of the largest security providers proudly operating in British Columbia. We offer a wide range of products and services – and yes, locksmithing is still one of them.
Contact Us

Today!

If you're looking to improve the safety of your home or business, Accurate Security can help. We've been serving home and businessowners in the Lower Mainland for over five decades. With our vast experience and expertise, we are the area's premier choice when it comes to safety and security. With over four different locations, you're in luck if you're looking to visit one of our stores to view our showroom of state-of-the-art safes! Additionally, we offer free security screenings of homes and businesses to help ensure optimal safety. Make your safety and the safety of your family or employees your priority. Get in touch with our seasoned team today!
Providing Security Solutions for the Greater Vancouver

Since 1968