Skip to Content
Premier Security Solutions in Coquitlam by Accurate Security
Accurate Security, your trusted Vancouver locksmith, is proud to serve the vibrant community of Coquitlam. Our partnership with Precision Locksmithing Corporation in 2019 has only enhanced our ability to deliver high-quality security solutions to residents and businesses in the area. Founded in 1983, Precision Locksmithing has a deep understanding of local needs, and together, we strive to provide unmatched security services, ensuring your peace of mind.
1550 Hartley Ave #104, Coquitlam, BC V3K 6Z1, Canada
Our Services
From locksmithing and key cutting to advanced alarm systems and video surveillance, our expert team is well-equipped to handle your security needs. We offer a range of products and services including locks, keys, safes, vaults, key management systems, key control systems, and more. Our focus is not just on securing your premises but also on providing solutions tailored to your specific needs. We are committed to providing you with the best quality service and products available in the industry. Our staff is highly trained, knowledgeable, and experienced. We offer free estimates and advice so that you can make an informed decision about your security needs.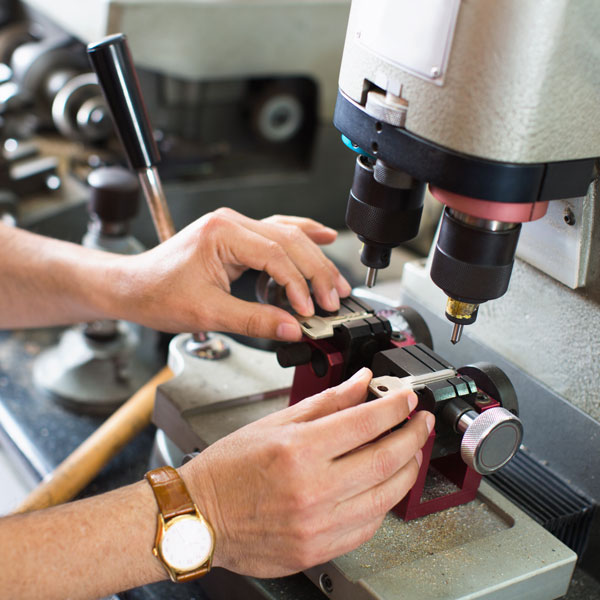 Locksmithing and Key Cutting
Our skilled technicians are adept at providing quick and efficient locksmithing services. Need a key cut in a hurry? We've got you covered. Trust us for precision key-cutting services right here in Coquitlam. We can provide a range of locksmithing services, including lock picking and lock changing. We also specialize in high-security locks and master key systems. For your peace of mind, we only use the highest quality materials and parts for all our jobs.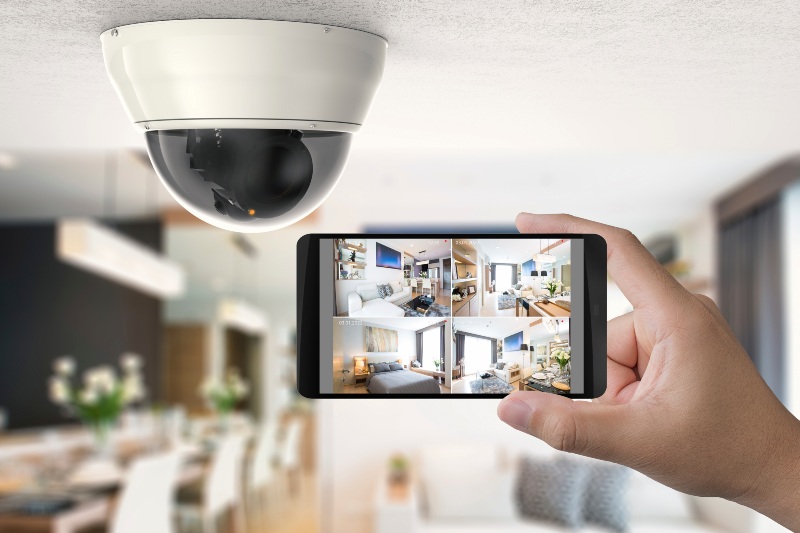 Advanced Security Systems
Protect your property with our state-of-the-art alarm systems and video surveillance solutions. We understand that every property is unique, so we work closely with you to develop a security system that fits your needs. You can count on us to provide professional installation and maintenance services. Our goal is to provide you with peace of mind, knowing that your property is protected. We work closely with you to develop a security system that fits your needs and budget. Our highly trained technicians will ensure that all installations are done to the highest standards.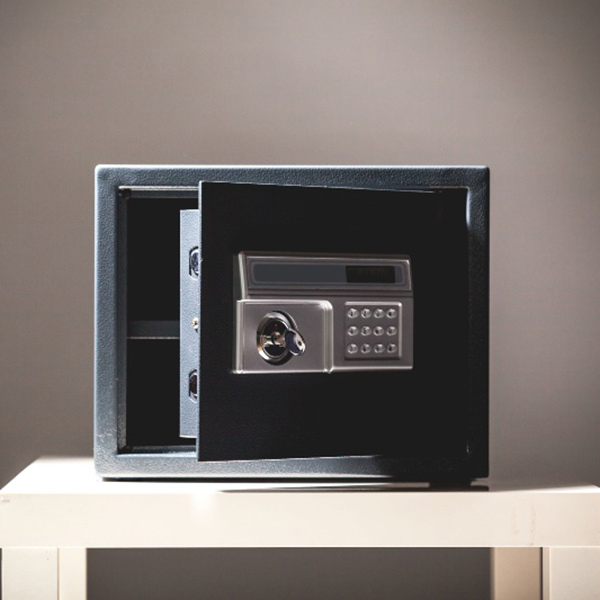 Comprehensive Range of Safes and Vaults
At Accurate Security, we understand the importance of protecting your valuable possessions and sensitive documents. That's why we offer an extensive selection of high-quality safes and vaults, tailored to meet the diverse security requirements of both residential and commercial clients. Our range includes everything from compact home safes for personal items to large, robust commercial vaults designed to safeguard substantial quantities of cash or confidential business documents.
Personalized Security Solutions
Our collection boasts a wide array of sizes, styles, and security levels, ensuring there's a perfect safe or vault for every unique requirement. Recognizing that every individual and business has different needs, our experienced security specialists are ready to guide you through the process of selecting the ideal safe or vault. Whether you require a highly secure money vault to protect your business's daily takings or a more discreet office safe for essential documents, we're here to ensure that your valuables remain secure. Trust in Accurate Security, your reliable Vancouver locksmith, to provide you with the best in safes and vaults.
COVID-19 Update
Your safety is our top priority, and that commitment extends beyond just security solutions. In response to the COVID-19 situation, Accurate Security and Precision Locksmithing continue to operate within regular hours, following guidance from the Public Health Agency of Canada, Fraser Health Authorities, and the Ministry of Advanced Education. Our technicians are equipped with gloves, masks, and sanitizers. Regular cleaning and sanitizing measures are in place within our shop, with sanitizing gels available on our counters for your convenience. Access to administrative areas and public washrooms is currently limited to employees only, and we practice social distancing at all times. We kindly ask customers to make payments by credit or debit if possible and to observe social distancing within our premises. If you have any questions or concerns about our products or services, please do not hesitate to contact us.
Experience the Accurate Advantage
Your search for comprehensive security solutions in Coquitlam ends with Accurate Security. Our blend of expertise, superior products, and exceptional customer service make us the go-to Vancouver locksmith for countless satisfied customers. Ready to boost your property's security? Visit us in Coquitlam or browse our wide range of services online. Accurate Security is here to provide you with peace of mind through reliable, tailored security solutions. Get in touch today, and let's create a safer tomorrow.