Skip to Content
Get Smart With an Intelligent Key System
If enhanced access control and convenience are on your list of priorities, Intelligent Key Systems were made with you in mind. These systems are great for promoting physical security, all while making for easy system management. What's more, these systems are easy to install and cost-effective in the long run! If you're excited to get your hands on an Intelligent Key System, look to Accurate Security for help. Our online store offers a variety of products, and we're happy to help you choose the best one for your needs. We serve home and business owners from across the Vancouver area.
Choose From a Variety of Brands
Electronic locking systems are known for their high security and ease of use. However, not all Intelligent Key Systems are exactly the same. You have several brands to choose from, all offering a unique set of benefits. Fortunately, Accurate Security is here to help you make an educated decision. Here are the basics on some of the top brands available today:
Mul-T-Lock
Mul-T-Lock's CLIQ® System allows for unsurpassed control over all access points to your home or business. With micro-technology hidden in the cylinders, you can "communicate" with your locking system and hone access control. Plus, this system gives you the flexibility to add new functions to your current system.
Medeco
Medeco features several products in the Intelligent Key System market. Their classic model uses tried-and-true technology to retrofit your existing structures and bring you the gold standard in security. This system requires no wiring and only takes a few minutes to set up. If you're looking for something higher-tech, consider the XT Eco-System. This Intelligent Key System uses web-based software to conquer keying issues, even if you lose the physical key. The Eco-System allows you to add access control measures to cabinets and other niche areas.
Abloy
The PROTEC2 CLIQ from Abloy brings you exceptional access management tools. This brand uses mechanical and electromechanical technology to help you keep track of your keys, give and take access rights, and control everything remotely. Lose a key? Erasing it from the system is easy—no security risk or rekeying involved. Abloy products are an excellent option for our commercial clients.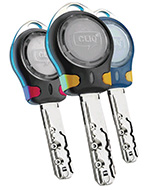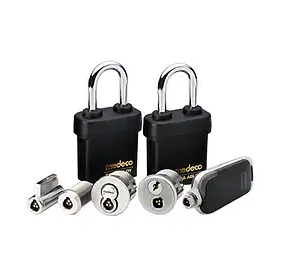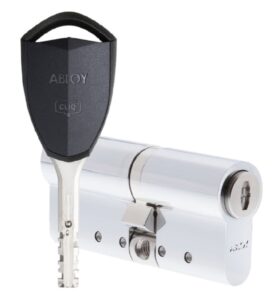 Ask Us About Your Options
With so many great options on the market, it can be difficult to make the right choice. Never fear—Accurate Security is here to help you choose the Intelligent Key System best suited to your needs. We'll listen to your security concerns and price range and recommend a system that will give you the peace of mind you deserve. Our team is known for top-notch customer services, and we're proud to be among the most trusted security professionals in the Vancouver area. Shop our products online, or reach out to us for more information.
Providing Security Solutions for the Greater Vancouver

Since 1968