Skip to Content
Professional Locksmith Services
Experienced Vancouver Locksmith for Your Lock & Key Needs
Accurate Security in Vancouver specializes in locksmith services, including lock changes, lock installations, and lock repairs. Functional locks are critical to helping you stay safe and secure. Since the 1960s, Accurate Security has offered the Lower Mainland reliable locksmith services to help boost your security. Our fully licensed, bonded, and insured technicians provide all types of locksmith services, from rekeying and re-coding locks to key management systems. Contact us to learn more.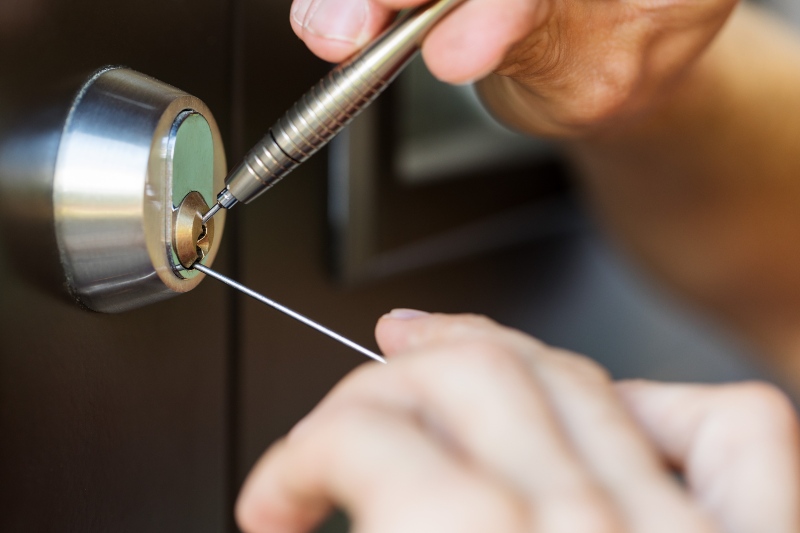 24-Hour Emergency Locksmith in Vancouver
Our Accurate Security team knows that sometimes keys are needed at the most inopportune times. We are here for you if you've locked yourself out of your business or need to rekey locks for security purposes. Our emergency locksmith services provide reliable and trusted responses in a fast manner. Your safety is our priority.
Our Premier Locksmith Services
Accurate Security has the largest selection of key blanks in British Columbia. Our locksmith services go above and beyond with a wide selection, including:
Rekeying and Re-coding Locks– We can rekey and re-code locks without changing the entire lock.
Key Cutting, Duplication, and Coding– Our master locksmiths can cut almost any key for any type of lock.
Move-In/Out Locksmith Service – If you're moving in or out of a home or business, we can change the locks and codes.
Door Strike Installation –Electric door strikes act as gatekeepers and are installed into the door jamb to work with almost any lock.
Locking Door & Hardware Specifications– Our locksmith specialists know the best locking door and hardware products for your specific type of door.
Electric Latch Retraction (ELR) Installation –We can install a durable ELR exit device with access control and smooth operation.
Break-In Prevention & Repair –We have an extensive selection of products to help prevent break-ins and offer repairs for security products.
Door, Locks, and Key Audits –We can install audit trails to track anyone that access specific doors in your home or business.
Key Management –We can install key control and asset management systems to secure and track different types of keys.
Car Lockout –We offer secondary car lockout services if you're locked out of your car, and it isn't an emergency situation.
Why Choose Accurate Security?
Accurate Security provides the Lower Mainland with the highest quality lock and key services. Whether you need emergency locksmith services or padlock system repairs, we're here for all types of lock and key services. Our family-owned company is here for all your security needs. We have multiple locations with premier choices to serve your needs. For five decades, we've helped thousands of people with all their safety and security needs. We offer free security screenings of homes and businesses to help you get started.
Contact Accurate Security for Locksmith Services
Accurate Security opened its doors as a single locksmith store decades ago. We've expanded to multiple stores to better serve your needs. We invite you to visit one of our stores to view our showroom and check out our products. Whether you're locked out of your home or need break-in precision services, our locksmith technicians will help you. Contact us today!
Providing Security Solutions for the Greater Vancouver

Since 1968