Skip to Content
What is a Padlock?
A padlock is one of the stronger, portable locks that can be placed in almost any location. Accurate Security offers durable padlocks to our Vancouver, Canada customers. Padlocks are designed to protect secure areas against forced entry or vandalism. Since 1968, Accurate Security has been devoted to the security and safety of Lower Mainland homes and businesses. Our extensive range of safety and security systems combined with our exemplary customer service make us the go-to place for security features. We'll help you find the best type of padlock to meet your needs.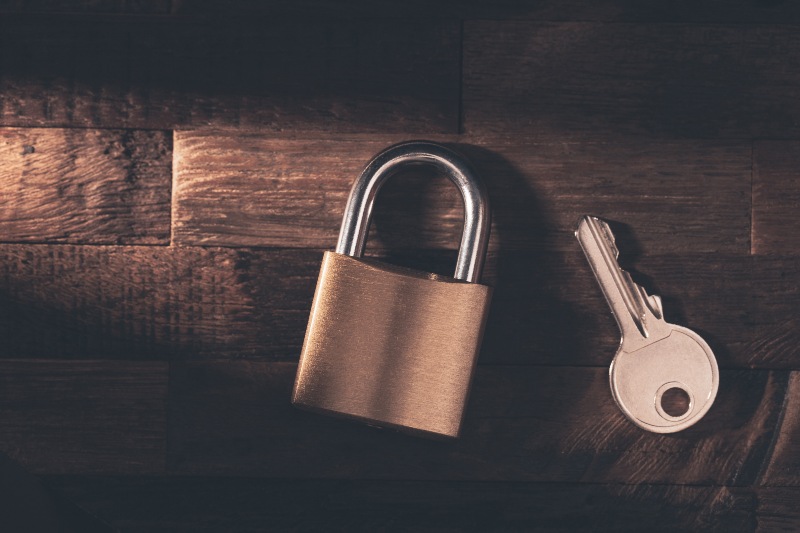 How a Padlock Works
A padlock cannot be opened until a key is inserted into its plug. When the correct key is inserted, the top of the key pins aligns with the plug's top to push the driver pins out of the plug holes. The key rotates the plug with all the pins cleared, and a spring pushes up the latch. The latch is pushed up by a spring that releases a shackle to release the lock.
Types of Padlocks
Selecting the best padlock for your security needs is essential. The most common types of padlocks include:
Brass – Brass padlocks are best-suited for outdoor areas for their durable build. They stand up against water and natural elements.
Aluminum – Aluminum padlocks offer protection against corrosive environments with a lightweight fit. They're easily color-coded for use in any area.
Anodized Aluminum –Anodized aluminum goes through an electrolytic passivation process that coats it in aluminum oxide, making it resistant to corrosion and perfect for paint primers.
Padlock Buying Guide 
Our experienced team can help find the level of padlock security you need for your home or business. Our tips for buying a padlock include:
Stay away from poor-quality padlocks because your security is only as good as your weakest link.
Determine if you need high security, durable padlocks for high-value items.
Remember that your hinges, hasps, and chains must be as strong as your padlocks.
Choose corrosive and weather-resistant padlocks for outdoor use.
Many insurance companies stipulate CEN-rated padlocks if you need a padlock with a specific insurance rating.
Padlock keying options include keyed alike, master keying, and restricted key options.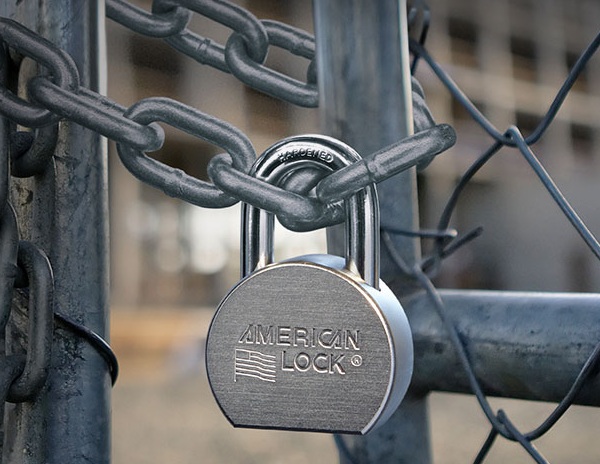 American Lock Padlocks
Accurate Security offers top-of-the-line American Lock padlocks for maximum protection. We sell items like the American Lock Shrouded Solid Steel Bumpstop Government Padlock with a steel body designed to US government standards or the Solid Brass Lock with BumpStop advanced cylinder technology to protect against covert bump attacks. We have American Locks that are compliant with the "One Employee, One Lock, One Key" directive. We can help you find the American Lock that best fits your security needs.
Contact Accurate Security Today
American Security can even supply padlocks for commercial use with restricted keyways assigned to a particular company and cannot be duplicated by anyone else. Whether you need an upgraded or a traditional padlock, we can find the best type for you. Accurate Security is committed to helping protect homes and businesses with our security systems. We have multiple locations for your convenience. Shop our large variety of padlock selections today!
Providing Security Solutions for the Greater Vancouver

Since 1968