Skip to Content
Why Use a Locking System?
One of the most critical parts of any home or business is its locking hardware. Your locking system offers security and controls access to any location. Accurate Security sells the top brands and innovative locking hardware systems in Vancouver, Canada. We're here for you whether you need high-quality deadbolt locks or simple door hardware products. Accurate Security is a family-owned business that has been helping customers in the Lower Mainland stay secure since 1968. We'll help you find the best ways to secure your home or business with our products.
Offering Access Control
You're in charge of the type of access control your locking hardware provides you. Accurate Security offers an extensive selection of different types of door hardware with varying levels of access control. The days of carrying large bunches of keys are in the past. Our modern locking systems offer high-tech ways to access secure areas. Our security hardware locking systems provide an opportunity for your staff or household members to use one chip key or proximity locking device to unlock doors. You're in control of authorized users on each lock.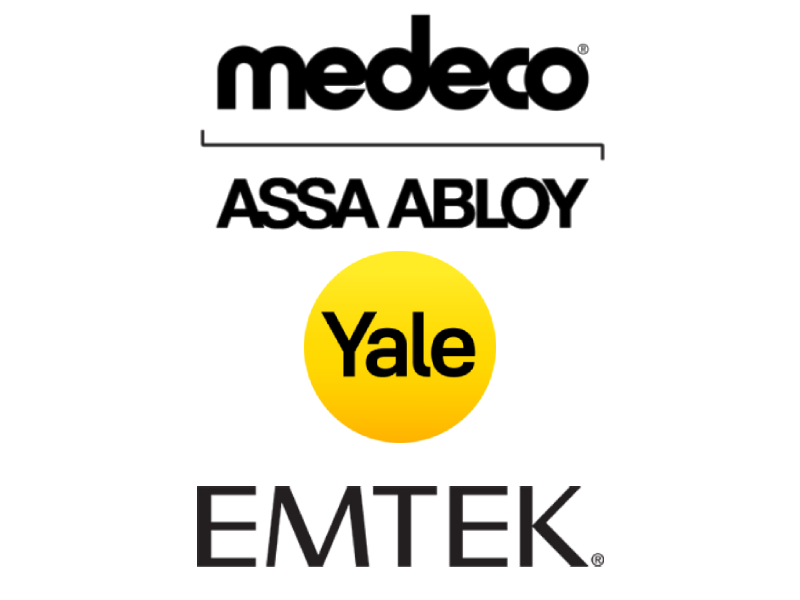 Our Featured Brands of Locking Hardware Products
Medeco – We carry many types of dependable Medeco hardware products, from door hinges and locksets to exit devices and door closers. Medeco offers a wide variety of handleset, knob, and lever designs.
Emtek – Emtek products are high-quality and innovative, with several electronic options you can combine style and function in this great asset for your home. One of the most extraordinary things about our Emtek selections is they can be customized without compromising quality.
Yale – Yale is among the most well-known names in the lock industry with innovative new products, including cylindrical locks, electromechanical products, exit devices, and antimicrobial hardware coatings. For over 150 years, Yale has kept tradition alive with its fantastic door products.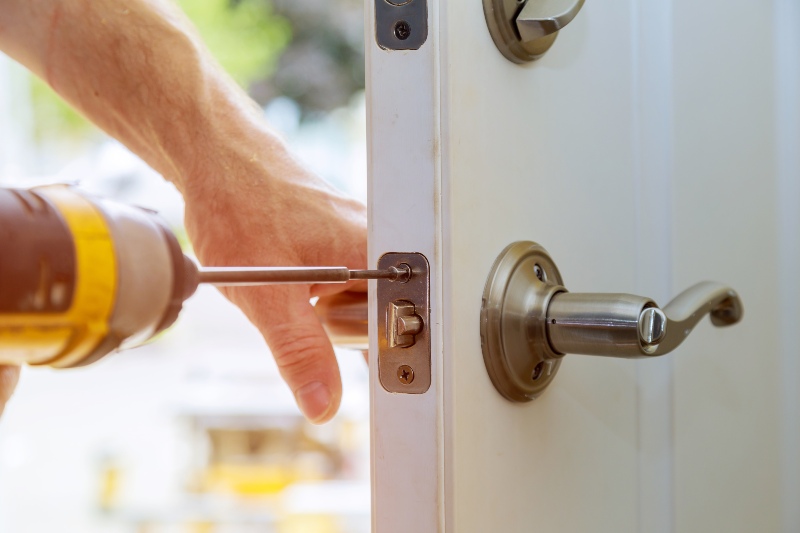 How to Choose the Right Door Hardware
Our expert customer service team will help you find the best locking door hardware for your needs. We'll help determine everything from securing your home or office with the best type of deadbolt locks to top-notch security hardware. We can help you with the simplest aspects of door hardware, including door handles and hinges. All you need to do is tell us the type of security you need, and we'll have all the answers.
Why Choose Accurate Security?
For over 50 years, Accurate Security has offered the Lower Mainland high-quality safety and security measures for their homes and offices. Our prompt, professional security services ensure you feel as safe as possible. Our exemplary team offers competitive pricing and excellent choices for security solutions. We understand your safety needs and work tirelessly to find customized security solutions for you. You can trust our fully licensed, insured, and bonded security professionals to provide the highest level of services for all your security needs.
Contact Accurate Security Today
Accurate Security understands locking hardware is an essential component of your safety features. We'll help you choose from our extensive collection of door hardware options. We also offer free security screenings of homes and businesses for your convenience. Reach out today or come visit one of our showrooms to check out our large variety of security products.
Providing Security Solutions for the Greater Vancouver

Since 1968