Skip to Content
Precision Key Cutting in the Vancouver Area
Accurate Security Offers Fast, Reliable Car Key Replacement
Accurate Security has served Greater Vancouver with key cutting services and car key replacement since the 1960s. Our company has one of the largest selections of key blanks in British Columbia. This has allowed us to be a trusted, go-to source to the Lower Mainland for years. If you need key cutting, replacement, or duplication, we're here to help you. Our experienced professionals can create any key and set up a master key system for your home or business. Call our shop or send us a picture of your keys for service.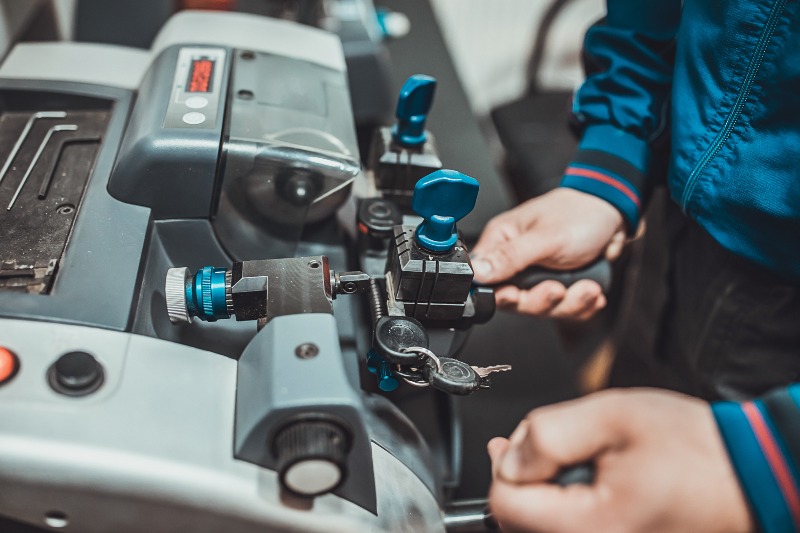 Discover Our 24/7 Key Cutting Services
Our team is readily available day and night to assist you. We hire fully licensed, bonded, and insured technicians to give you peace of mind. Look no further if you've locked yourself out of your home or need a car locksmith. The services we provide range from but are not limited to the following:
High-Security Locks and Installation – High-security key locks are designed to prevent unauthorized manufactured keys from having access to your protected space.
Key Cutting – We can cut regular keys for mailboxes, elevators, cabinets, cars, and more.
Key Extraction – If your key is stuck in a lock, we have specific tools to extract it quickly and safely.
Padlock Systems – These are purchased with a master key, allowing access to all locks tied to this system.
Re-Keying – Re-keying locks are beneficial when you have lost your keys or the lock is worn out.
Automotive Key Duplication – This is a specific process in which a locksmith needs an original, working key to cut a new one.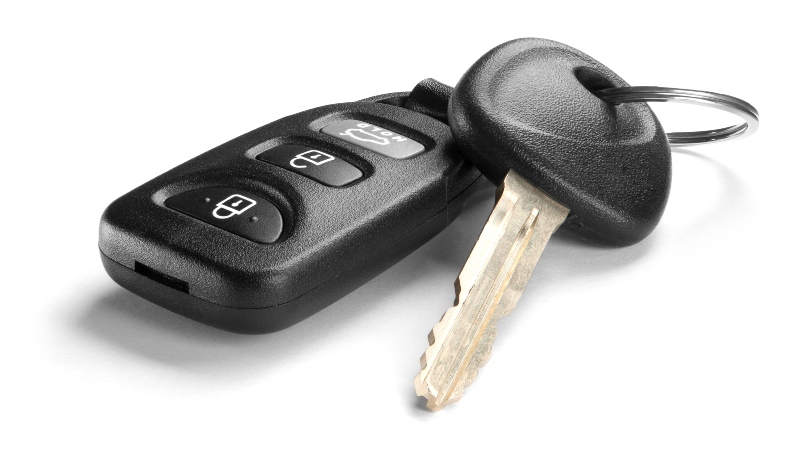 How Can We Help With Your Car Key Replacement?
Car key or key fob replacement entails a few different scenarios. Nearly everyone has locked their car keys inside their vehicle. Accurate Security offers services to provide you with secure spare keys for those times of inconvenience. We have the knowledge and skill to assist with any car – old or new. Our team can help with any possible situation, such as:
Car Key Replacement – Car key or key fob replacement is a simple process. Even if you don't have a spare key, we can cut a replacement for you. This is done based on the code and make of the vehicle.
Duplicating a Car Key – Car keys are duplicated using a key duplicator. This is different from a code cutter that creates a key from the numerical aspect of its physical structure. Duplicators require an experienced locksmith to calibrate a new key successfully. The operation is more of an art than a science.
Key Programming – Keys are made with transponder chips to provide extra security to your car. They're programmed with special machinery and equipment to ensure expert service.
Who Is Precision Locksmithing?
Precision Locksmithing is the sister company of Accurate Security. Whether big or small, their crew members provide service 24/7 to ensure the safety of their customers. They are skilled in working with various product lines, including Weiser, Schlage, Sargent, and more. This allows for versatile assistance to best meet the needs of the community. Precision Locksmithing is licensed by the province of British Columbia, maintaining trusted service since 1983. The company is accredited through Worksafe BC and holds membership in the BC Association of Professional Locksmiths.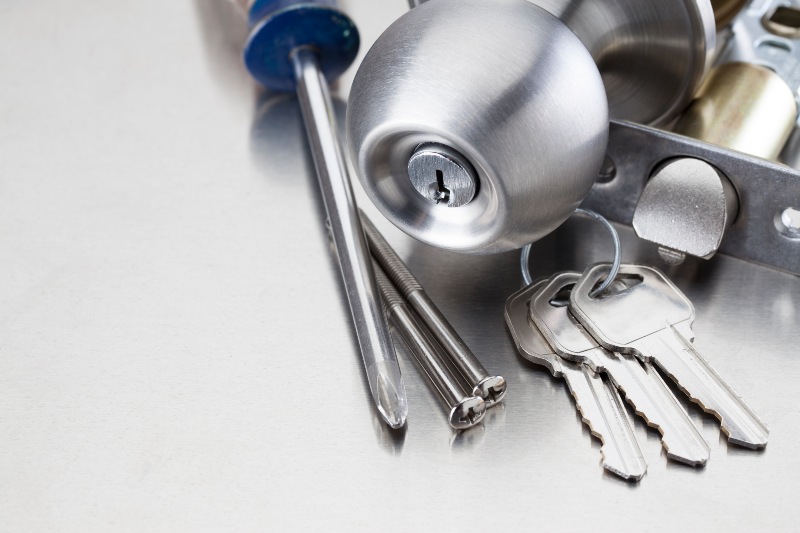 Why Work With Precision Locksmithing for Key Cutting?
We know you have many options when choosing a locksmith service. Our team is known to be reputable in the British Columbia area, and we value positive customer service in everything we do. When you call us, we respond in a timely fashion with immediate help. The benefits of choosing a professional locksmith include:
Servicing and Fitting Keys – We specialize in various lock systems to assess a specific key method for your needs.
Deadbolts and Alerting Devices – Deadbolts aid in extra safety for your home or business. A panic device system is essential for commercial, exit, and fire doors.
Forensic Examination – Key locking comes down to a science. We offer services to be sure all unauthorized individuals are prevented from accessing restricted areas.
High-Security Lock and Key Systems – Protecting your property is essential to us. Our equipment and tools are designed to provide you with the highest-quality lock and key systems.
Choose Us for Your Key Cutting Service
Accurate Security is a business you can trust. If you need locksmith services, it's as easy as dialing us on the phone. Without coming into the shop, you can send us an image of your keys for key cutting. From there, we can recommend the best option for your needs. Our company wants your experience to be quick, efficient, and worry-free. Contact us today and let us answer any questions you have.
Providing Security Solutions for the Greater Vancouver

Since 1968